Each gold has weight of 1 kilogram and decorated by dozens of diamonds.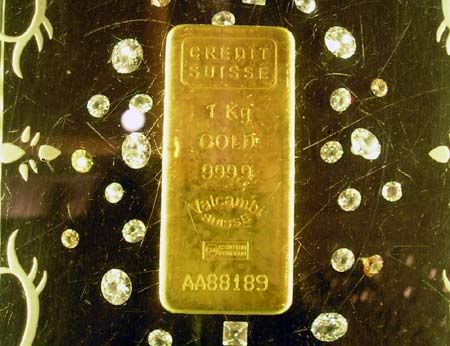 The gold is placed on the floor with the super-thick glass.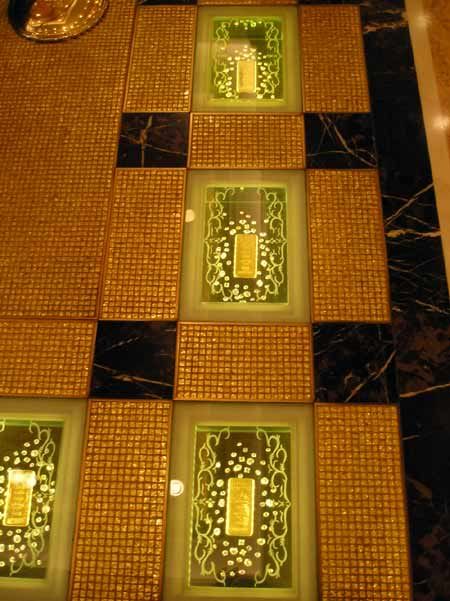 The 88 gold is surrounding this and water fountain.
Grand Emperor Hotel at noon. this 3-star hotel has 291 rooms.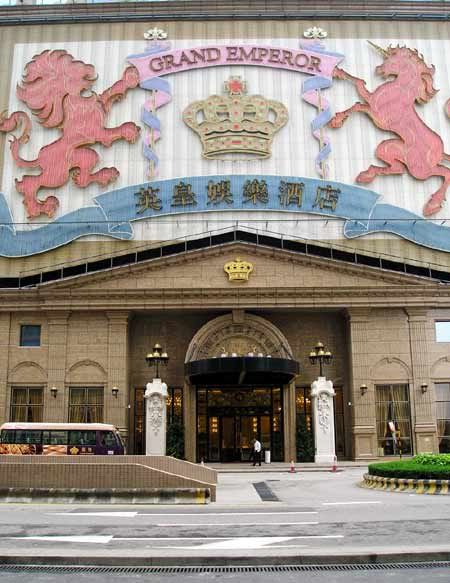 Grand Emperor Hotel at night.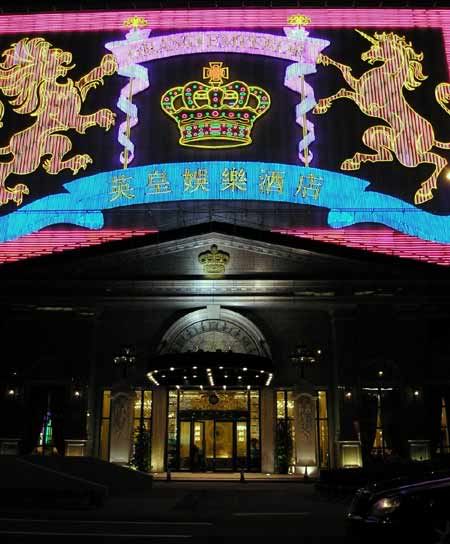 Gold is identical symbol of success and prosperity. In the Macau Grand Emperor Hotel lobby displayed 88 kg of pure gold. Golds is displayed not only to attract guests, but also to beautify the interior hotel lobby.