Currently, the government of Dubai are currently promoting their tourism sector aggresively. Fyi, until now, their income were depend on oil. When the report appears in the Dubai oil reserves are low, they make a giant project to attract more tourists as well as increase the flow of United Arab Emirates.
Another way is to build artificial islands. During this time, we only know Burj al-Arab as a hotel built on an artificial island. But there are more larger than that.
The Palm Islands, consisting of 3 palm tree-shaped island, it is said one of them is bigger than the Manhattan island in New York. This project is done by Nakheel Properties, includes Palm Jumeirah, Palm Jebel Ali and Palm Deira.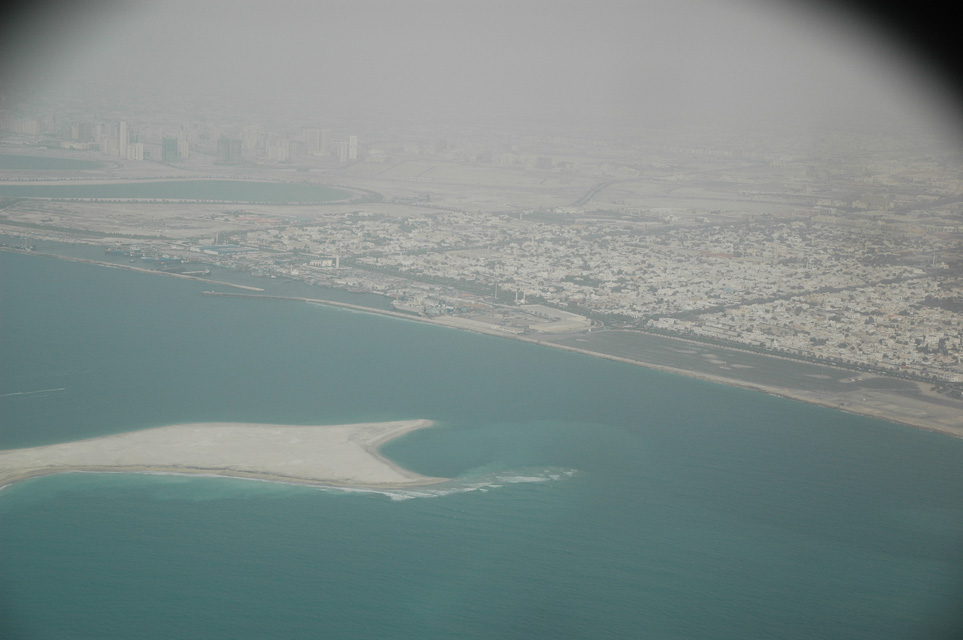 72 hours after the sale opened, all the apartments and houses in the Palm Jumeirah (already finished) is sold out. Meanwhile, Palm Jebel Ali and Deira are undergoing reclamation. Although this project is gazed by the environment lovers, asserts that the Nakheel development does not damage the coral reef and sea below.
The other real estate reclamation project is The World. This project is creating 300 private islands shaped map of the world. Many people buy the world famous island in The World. The slogan is quite unique, "Nakheel puts Dubai on the map, now the World puts the world on Dubai."
A larger project is The Universe. These islands illustrate the form of our solar system, from Pluto to Sun. This island will be built between the Palm Jumeirah and Palm Deira.
Another super large project in Dubai, is Dubai Waterfront. The project is designed crescent-shaped will round half the Palm Jebel Ali and is planned as a Dubai new city. The Dubai Waterfront inhabitants is to reach 1,000,000 people.
Arabian Canal, a project of artificial canals in the world, is part of the Dubai Waterfront. This canal will traverse desert and ends in Dubai Dubai Creek.
It is very pitied, if the making of the island can be harmful to marine ecosystems, although there is no evidence to that.